About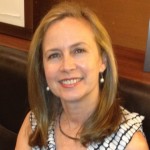 Emerald Realty & Consulting is a boutique residential real estate firm specializing in brokerage, development, marketing, sales and leasing. Our principal, Lee-Anne Giusti, began her career more than 25 years ago in an on-site marketing venture consisting of 1,000+ condominiums in Miami, FL.  She has lived in Boston since 1987 and is still licensed and active in Florida.
Lee-Anne founded Emerald in 1988 with a primary focus on the downtown market, which includes the Waterfront, North End, Back Bay, Beacon Hill, South End, South Boston and Charlestown. When repeat clients moved outside the city, our geographical base extended to Brookline, Cambridge, Lexington, Wellesley, Natick and Newton.
The marketplace has an opportunity to rely on an entrepreneur with vast experience whose firm has thrived regardless of market trends. We have the ability to provide enthusiastic personal attention to seasoned investors as well as first-time buyers. With tireless energy, Lee-Anne monitors changes in the market to help guide buyers and sellers, including an international clientele, through a process that can be exciting, nerve-wracking, and gratifying. Lee-Anne's past experience as a relocation specialist, FDIC contractor and space planner provides great added value to our clients. In addition, we are able to provide international consultations for clients who request assistance in the evaluation and enhancement of their overseas real estate portfolios.
We have a reputation for integrity and honesty, in addition to our in-depth market knowledge and professionalism. We recognize our clients as the true gems of Boston real estate and understand there is no place like home.